With the innovative process development of the Auto industry, there's increasing laser marking and laser cutting solution has been applicated in Auto upstream and downstream industrial chain. Among these processes, the 3D scan head(dynamic focus system) has obtained its advantage in auto components processing, such as large field marking, irregular surface marking on different Auto accessories. The application of the laser process has been recognized by the market.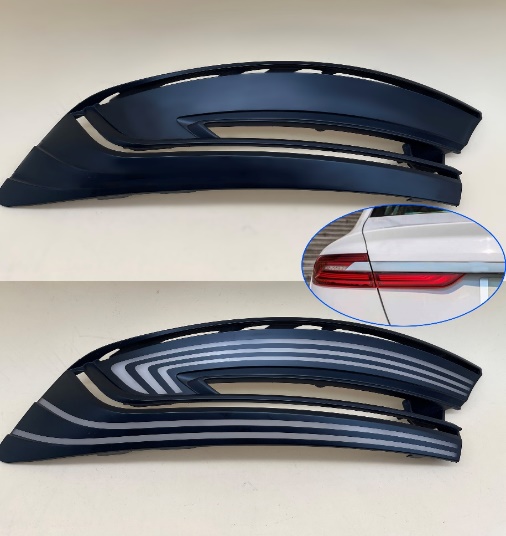 Advantage of 3D laser processing on Auto industry
* No damage on components raw material
* Processing design modification is flexible, edits complex graphics, multiple wavelength options.
* Due to the large size with the irregular surface of auto components in different parts, the traditional laser marking cannot achieve these process requests. Therefore, the 3D dynamic focus system contributes great efforts to this process, it can achieve 100*100 mm to 1200*1200 mm work field, most components can be finished at one time with high speed and efficiency.
Process Request in Auto Industry
* The laser process cannot damage the raw material
* The targe work time of different components
* Large work field, one-step work.
* Processing request: light transmission effect is uniform on the components' work area, without bottom grain.
Process Solution Configuration
Software: LenMark_3D large field marking
Wavelength: Fiber or UV laser device in accord to process request
Dynamic Focus System:
Fiber Serial: F20Pro/F30Pro
UV Serial: U10Pro/U20Pro
Auto Component: Automotive interior
Laser device: SPI G4 Serial laser
Dynamic Focus System: FEELTEK 3D scan head F20Pro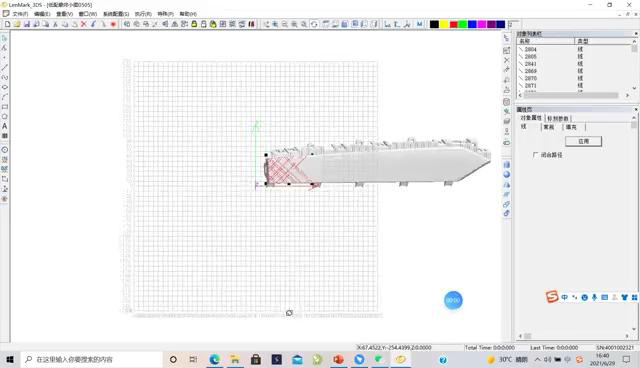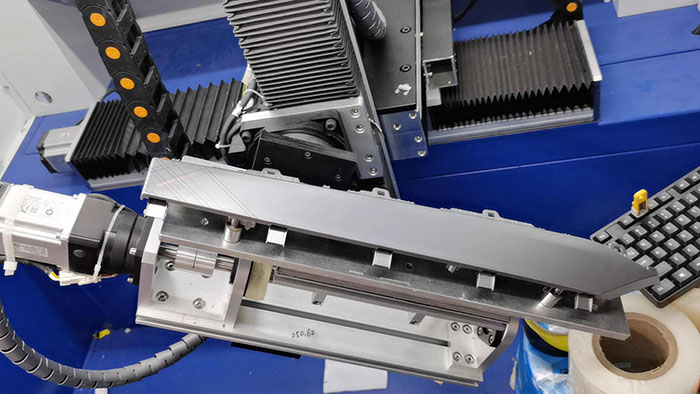 Key points:
1. Work field 500*500*60mm, need to make sure uniform spot quality on overall work field without a visible difference.
2. 90°corner edge requires mark, need to apply multiple file connection function.
3. The line position in the graphic should consist of the component, the request brings the difficulty on adjustment test.
Work Effort Demonstrate:

Auto Component: Automotive taillight
Laser device: SPI G4 Serial laser
Dynamic Focus System: FEELTEK F20Pro
Key points:
1. Work field 400*400*80mm, the surface depth is large.
2. The surface material of light is sensitive to laser, so it needs to make sure the focal point accuracy on 3D surface marking, otherwise, the surface material cannot be removed clearly.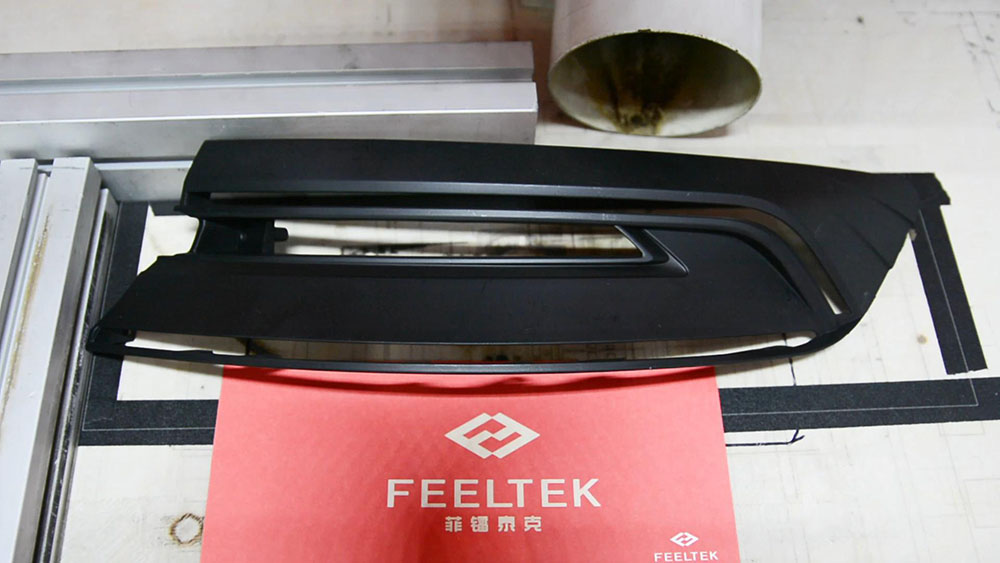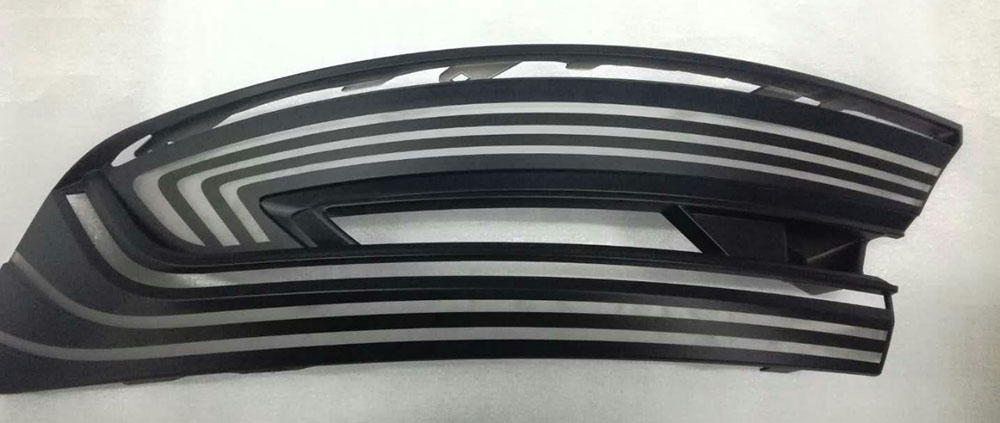 Overall recommendation on Auto components laser application
1. This process has high requests on scan head configuration and performance. The requirement for scan head spot size, precision, position precision, temperature drift is high standard. We suggest FEELTEK Pro. Version to ensure work stability.
2. The overall process adjustment (calibration, position, image treatment, etc.) is complex, Therefore, this solution raises a high request to machine integrators, the integrators need to familiar with a large field and 3D surface laser working processes.
3. The painting on the component surface is critical, it is suggested that its painting thickness error should be controlled within 10μm, otherwise, the work result (laser marking to remove painting) may not fully be removed.
---
Post time: Jul-15-2021